JDS have all Types Trucks:-
We offer one stop shop service (logistics, transportation) mostly to mid and large scale as follows:-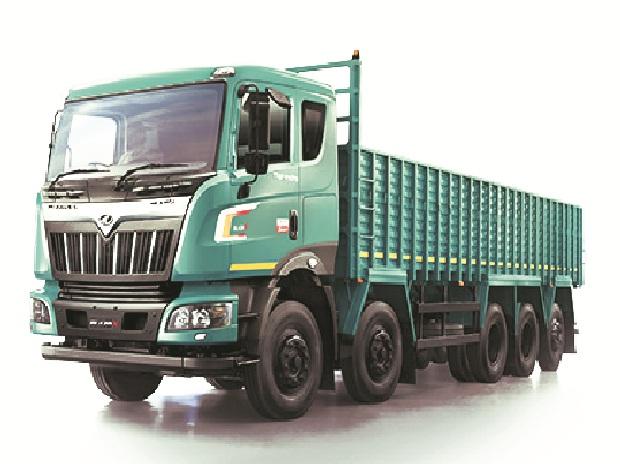 FTL Services (Full Truck Load)
Import and export Goods
Cargo consolidation
Booking and shipping of cargo to and from Delhi NCR
Transfer from Delhi NCR of all types of cargo for both local and Transit.
JD Stone's (JDS) reach covers more than 85% of the India's consumption market and we provide FTL (Full Truck Load) services in Delhi NCR,Rajasthan,UP,MP, Punjab,And Harayana.
*Transport & Logistics Services*
Providing logistics and transportation services is our core competency. Our main functional areas are transportation, warehousing, and distribution. We have enough fleet of trucks and equipment's that are operated by highly professional persons, who are ready to pick and deliver cargo of nearly any dimension and structure.
JD Stone's (JDS) is well known for its "safety-first" policy that guarantees safe handling and delivery of our clients' shipments. Our truck brands are specifically chosen to handle the prevailing roads infrastructure whereas our experienced drivers have longstanding knowledge of local plus contiguous nations' routes. We have also invested in modern technology, such as car trucking system, which helps increase efficiency and control of our shipments.
*JD Stone's (JDS) Transportation & Logistics offers:-
Transportation
Moving services
Warehousing
FTL(Full Truck Load)
JCB
Technology and tools are our most important partners in our efforts to maintain efficiency and quality of our works. Unlike other ordinary companies, we have invested substantially in trucks, tools, and JDS's equipment's, for example, goods and vehicle tracking systems for purposes of adding value to our clients through efficiency of communication, operations, goods tracking, etc.
Aligned with our vision to become the most reliable and cost-efficient and for purposes of adapting to the changing trends of business, we highly embrace the concept of continuous improvement. As evidence, our staffs go through regular training designed to improve their soft and JDS skills.
Additionally, we often upgrade software or hardware of our JDS's equipment's to adapt to (or comply with) changing trends of the industries we operate.
Customized warehousing solutions and strategically sited distribution centers boost your productivity and increase flexibility. Whether you are planning to build a comprehensive international supply chain, or simply needing to manage a seasonal inventory upsurge, we can help. We have more than two million square meters of strategically sited storage distribution centers and consolidation centers, designed to support a wide range of different industries.
The value of the service we offer goes beyond inventory management and beyond supply chain visibility. Strategic location means our warehouses and distribution centers are near to major ports or hub operations. They are part of a carefully planned network that can best meet our customers' cross-border transport needs, their just-in-time manufacturing requirements, their final mile delivery, their after sales logistics or their reverse logistics.
We provide bonded and highly specialized warehousing as part of an integrated clean room or temperature controlled supply chain. And, of course, a whole range of value added services for manufacturers and retailers.